ZW3D
ZW3D เป็น Integrated CAD/CAM Solution ที่ออกแบบมาสำหรับกระบวนการทั้งหมดในการพัฒนาผลิตภัณฑ์ มีเคอร์เนลที่เร็วที่สุดสำหรับ Solid-Surface Hybrid Modeling, Non-Solid Mold Parting และ Smart CNC Machining Strategy จาก 2 แกนถึง 5 แกน ทำให้ลูกค้าได้รับประโยชน์หลายประการ เช่น ลดต้นทุน ปรับปรุงขั้นตอนการออกแบบ และปรับปรุงประสิทธิภาพ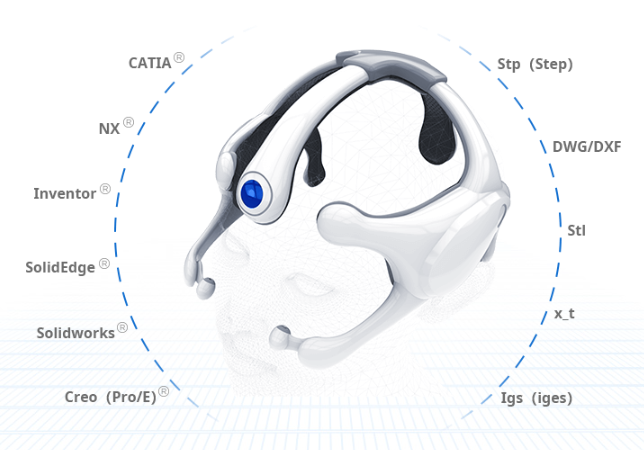 CAD
ZW3D CAD module drives innovative product design.
Powerful Translator to Maximize Data Reuse
ZW3D supports translating non-native CAD data of different 3D modeling systems CAD data exchange with multiple suppliers becomes so easy.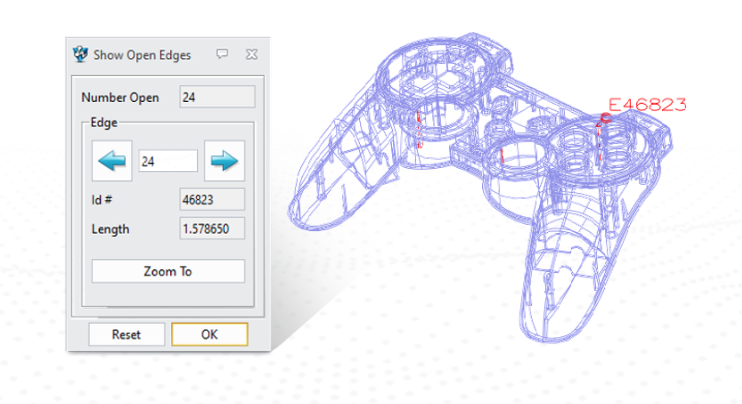 Mold
ZW3D Mold module covers diversified needs of mold design
Powerful Repairing for Guaranteed Data Quality
Various geometric topological states, such as repeated surfaces and open edges can be accurately analyzed and repaired. With geometric gaps efficiently filled and missing surfaces rebuilt, a complete solid model is ready to ensure data quality.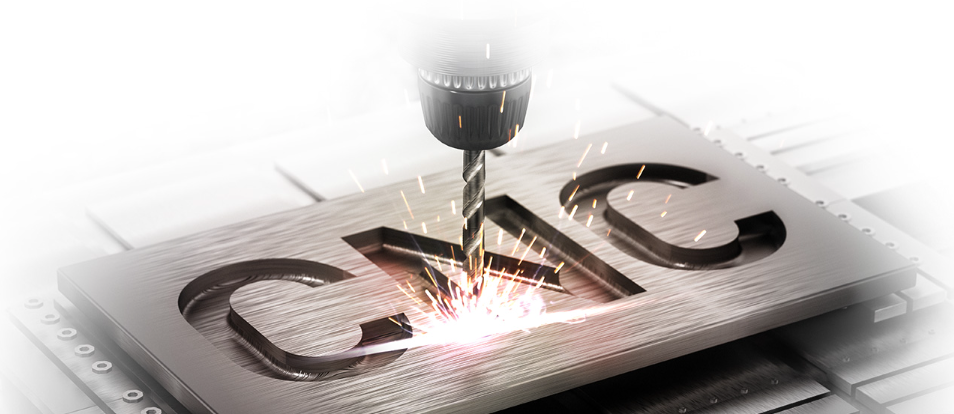 CAM
ZW3D CAM module enables efficient and reliable machining.
Intelligent 2-Axis Milling
Hole & 2-Axis Tactics can help generate manufacturable toolpaths automatically, cutting programming time by 70%.
Innovative Solid-Surface Hybrid Modeling to Maximize Design Flexibility
Based on innovational Solid-Surface Hybrid Modeling technology, users can make Boolean operations for surface parts directly with solid geometries.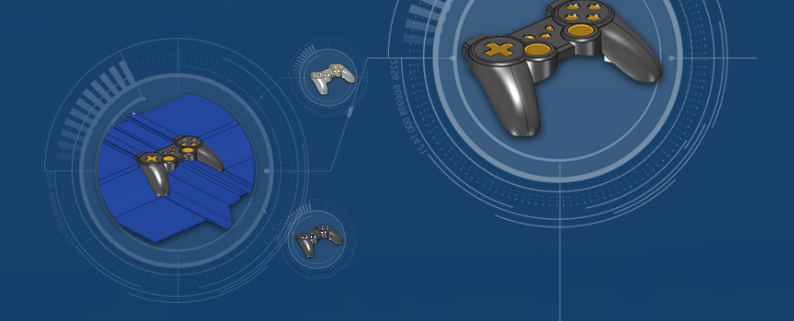 Fast Core-Cavity Parting to Accelerate Mold Design
Parts can be split directly through parting lines or parting faces, which can be created automatically, saving your time for model healing.
Multi-cavity design is supported to meet various design demands of different products.

Productive 3-Axis Milling
More than 40 types of machining operations are available to facilitate efficient machining, so that you can deal with all kinds of manufacturing work at ease.
No matter on Nurbs or STL geometry, desired tool paths, or even undercut tool paths can be easily generated.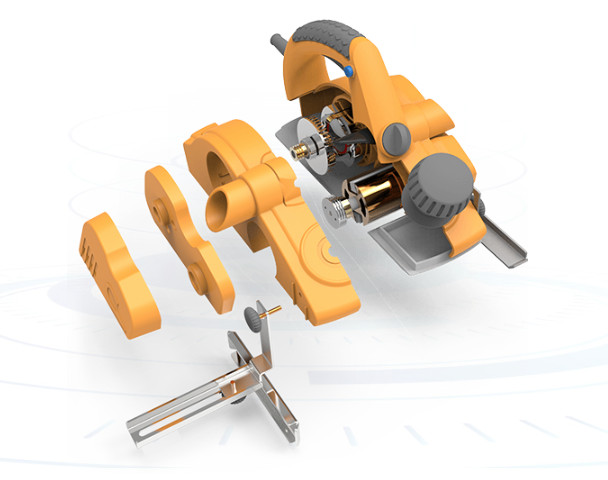 Advanced Assembly Functions to Boost Productivity
Abundant tools can help handle your complex assemblies via both top-down and bottom-up design. You can flexibly assemble, manage, and edit the components, view different status, update associated models, etc.
Reliable verification tools can help ensure the manufacturability of your design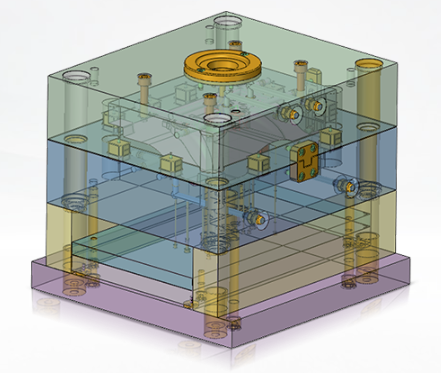 Abundant Library of Mold Bases & Components with Different Standards
The built-in library of mold bases and standard parts can be modified and personalized, meeting requirements of different countries and companies.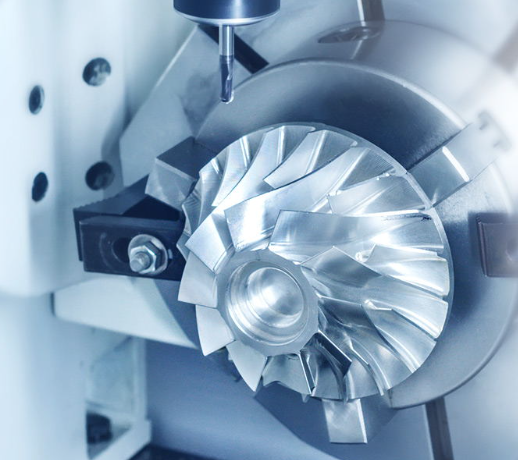 Advanced 4-Axis and 5-Axis Milling
5-axis milling provides a complete solution for indexing and 4 to 5-axis machining, and it's also able to work with STL file.
Comprehensive functions, like Swarf, Drive Curve, Drive Surface, Flow Cut, Side Cut and Point Control are available to extend machining capabilities for different scenarios.
New Features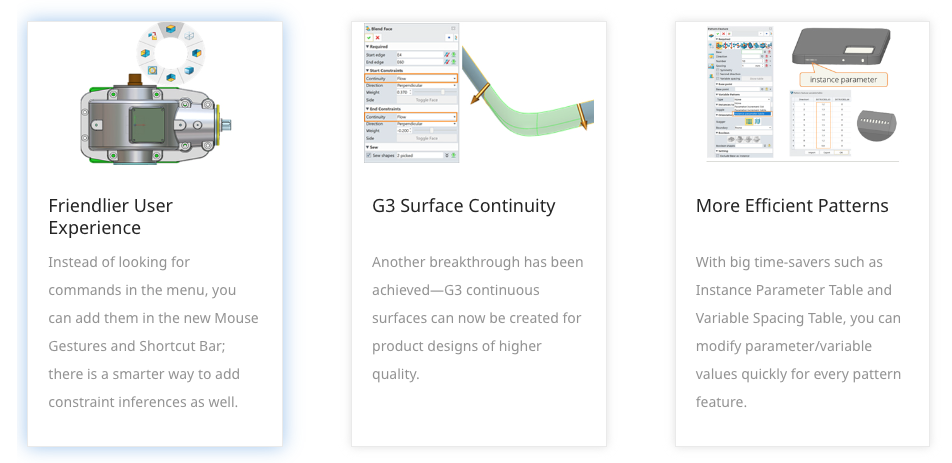 ZW3D Information
หากท่านต้องการรายละเอียดเพิ่มเติมเกี่ยวกับ ZW3D กรุณาติดต่อฝ่ายขาย